Credit Card Processing
One of the considerations when choosing a software is how much are you going to lose in credit card processing fees. At Pole Studio Manager, we give you a plethora of credit card processors to choose from!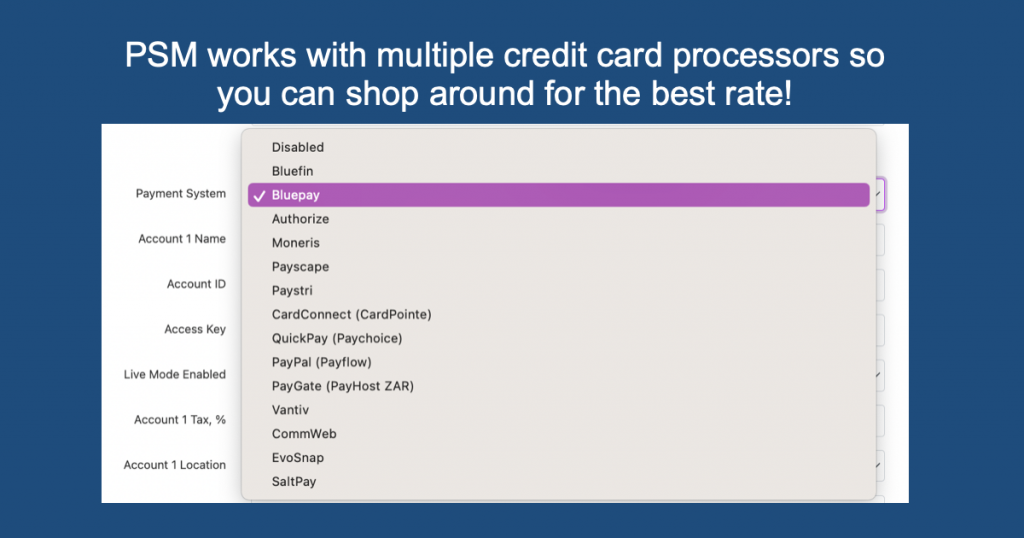 By integrating with multiple different processors, you have the option to call around and get the "best deal" for your studio! We absolutely have our favorites and will share that with you, but we have contacts at all of these and can help you get in touch to find out rates for your volumn.
Additionally, if you are in a country that doesn't have a processor listed here, or a favorite processor you just need to stay with, contact us. This list has gotten so long because we keep adding as new processors as studios request.